The Pegasus Press is a publication of the MSU College of Veterinary Medicine distributed twice per year to CVM alumni, faculty, staff and students, as well as to friends and supporters of the College, and other members of the veterinary profession.
The magazine shares information about programs, services, events and developments at the college, in the profession, and in the careers of our alumni, faculty, staff and students.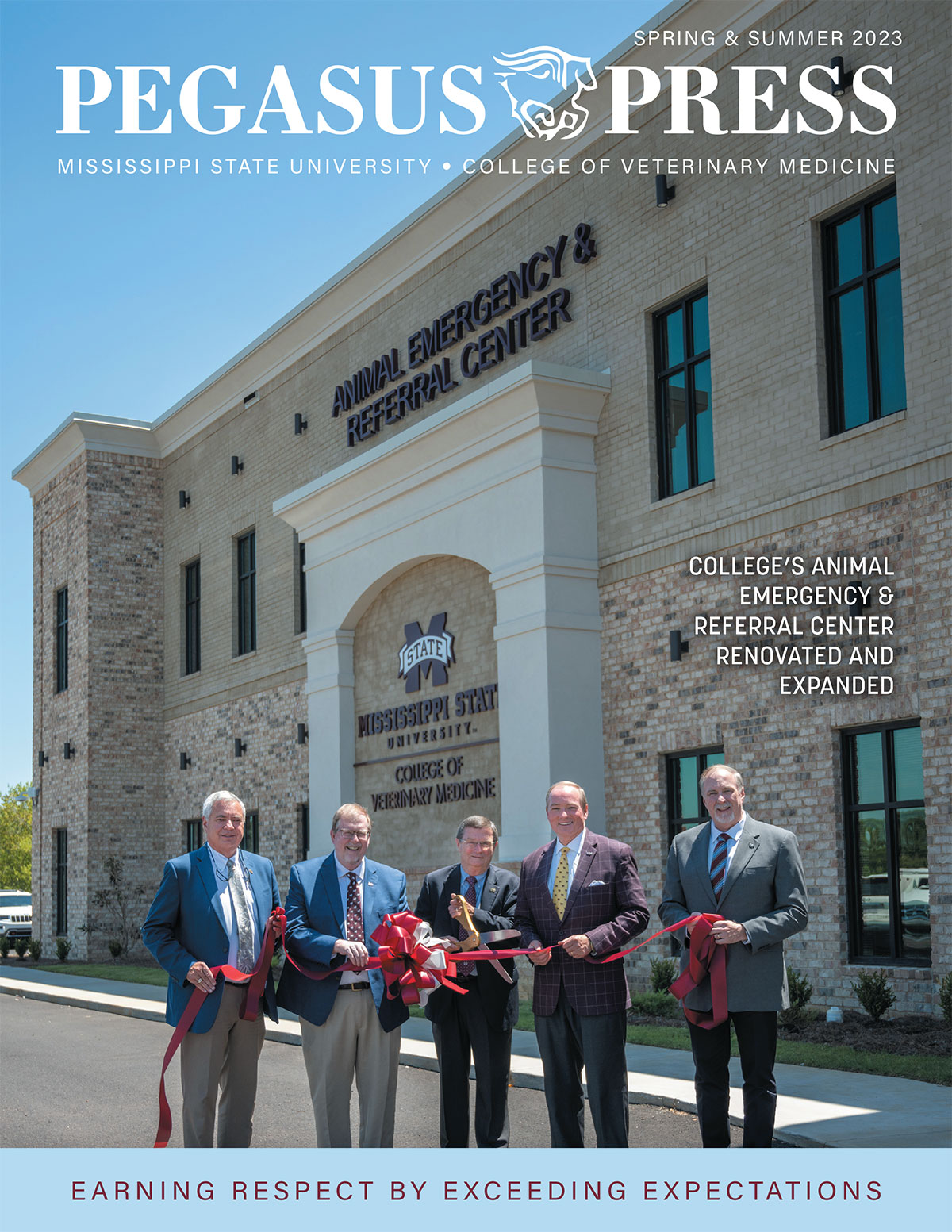 Previous Issues:
Contact Us:
Alumni are encouraged to share news of new jobs and titles, marriages, births, awards and recognition to be included in the "Alumni News & Notes" section of Pegasus Press.
To do so, for additional information about the magazine, or to update your mailing address, please contact:
Mel Thurlow
MSU CVM Director of Outreach
Phone: (662) 325-0465
Email: mel.thurlow@msstate.edu