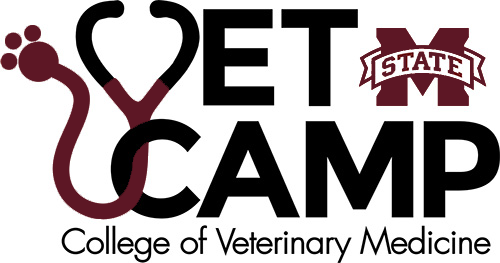 Want to work in a clinic, laboratory or shelter? What about at a wildlife sanctuary, in a zoo or on a farm? Veterinarians and veterinary technicians practice in these and many other locations! 
Each summer, MSU CVM offers a series of fun, educational camps specifically for students ages 10 to 17 with dreams of one day becoming a veterinarian, veterinary technician, scientist or working in an animal-focused career. MSU Vet Camp is a hands-on experience led by actual veterinary medicine professors with the assistance of current veterinary students, who serve as camp counselors. Camp features a variety of interactive labs, allowing participants to explore the world of veterinary medicine. 
Both day and overnight camps are available based upon camper age, with day camps lasting either one day or three days and overnight camps lasting five days. 
Our camp will engage all your senses, as you see, feel, smell, and hear about animals from the view of a veterinarian or veterinary technician. Your curiosity will be ignited as you experience animal anatomy, microbiology, radiology, and an array of other real-life aspects of a career caring for animals. And, speaking of careers, you will learn about the many different avenues available in the field from small to large animal, public health, pathology, research, rehabilitation and more!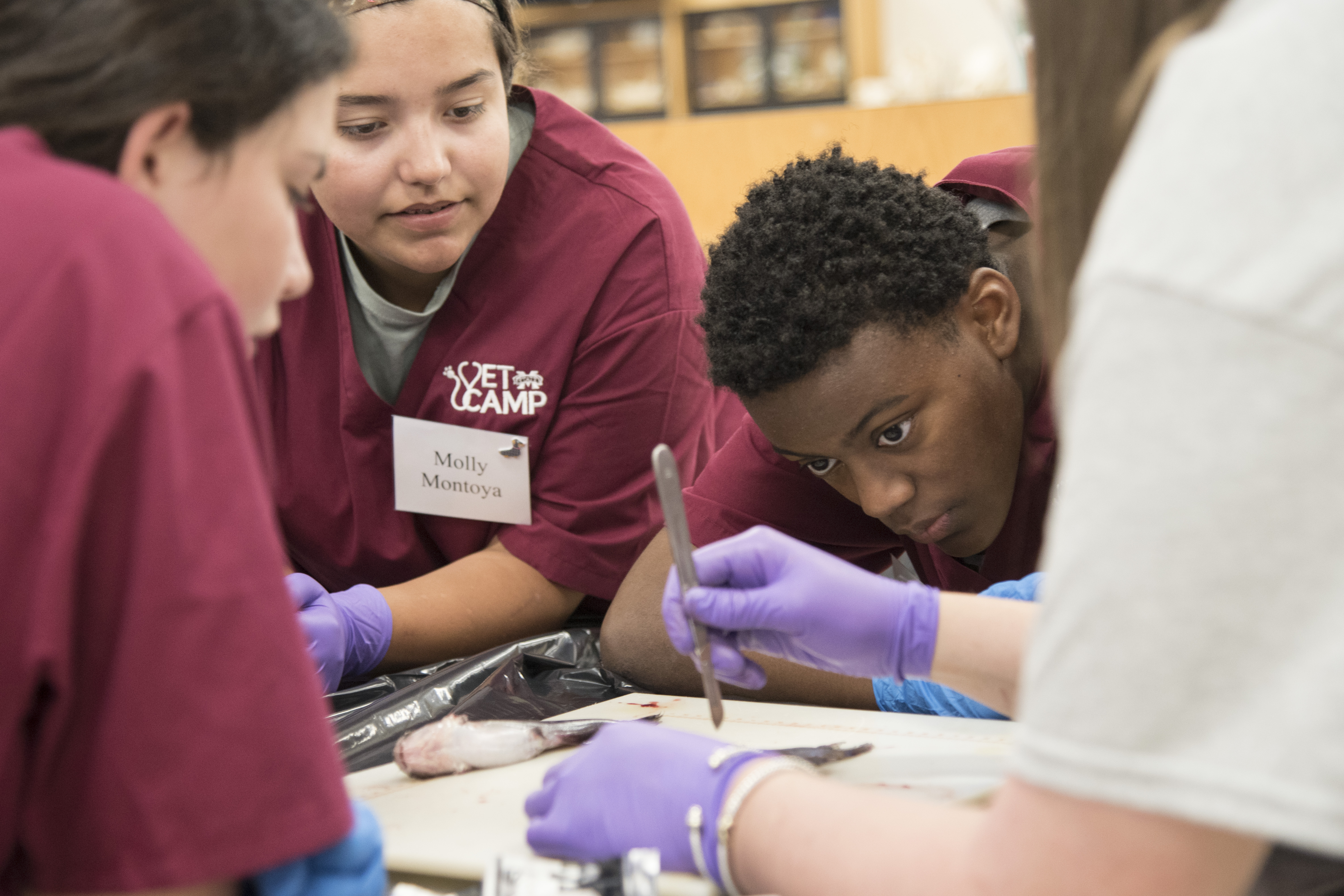 2024 Vet Camp Dates
| | |
| --- | --- |
| Wednesday, May 22 - Sunday, May 26 | Overnight Camp Session #1 (15-17 yr olds) |
| Tuesday, May 28 | One-Day Camp Session #1 (10-12 yr olds) |
| Wednesday, May 29 | One-Day Camp Session #2 (10-12 yr olds) |
| Thursday, May 30 - Saturday, June 1 | Three-Day Camp Session (13-17 yr olds) |
| Tuesday, June 4 | One-Day Camp Session #3 (13-14 yr olds) |
| Wednesday, June 5 - Sunday, June 9 | Overnight Camp Session #2 (15-17 yr olds) |
---
Sounds like fun, right? To take part, you'll need to apply.
Being accepted to MSU Vet Camp is competitive! We receive hundreds of applications for a set number of slots.
Interested campers and parents should read our Vet Camp Quick FAQs to learn more about the application,  cost of camp, and timeline moving forward
Stay connected through Facebook – Mississippi State Vet Aspirations, Instagram – MS State VetAspirations, or email at vetcamp@cvm.msstate.edu.  
You can also join our email list by completing the survey below. 
The 2023 Vet Camp application is closed.
(Remember, the application portal is only open for a set time as noted above each year!)