The Mississippi State College of Veterinary Medicine is proud of its affiliation with the MSU Global Center for Aquatic Health and Food Security (GCAHFS); which provides opportunities for DVM, VMT, and graduate students, along with interns, residents, faculty, and staff to gain experience with marine animal health.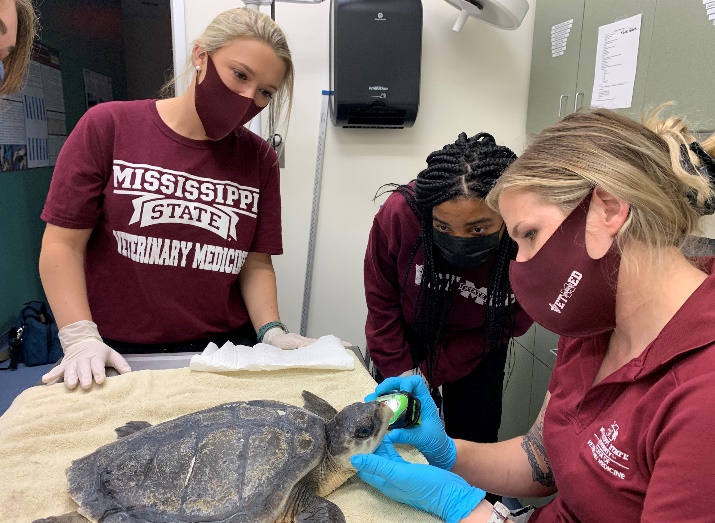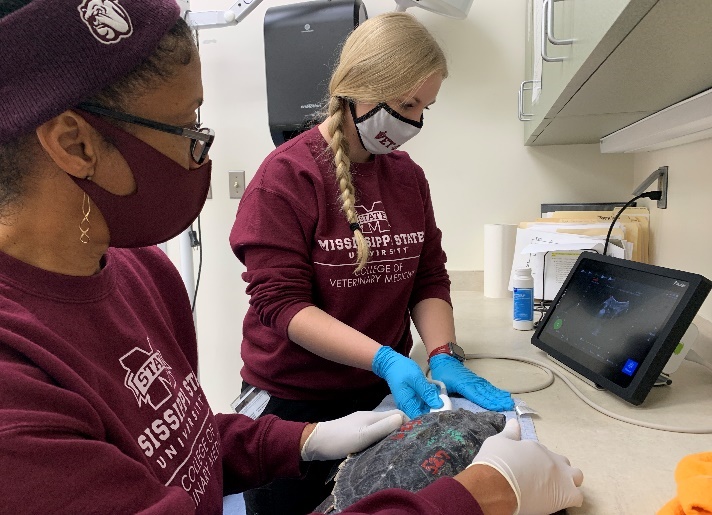 GCAHFS has obtained funding through the Mississippi Department of Environmental Quality (MDEQ) by the National Fish and Wildlife Federation (NFWF) Gulf Environmental Benefit Fund (GEBF), the Mississippi Department of Marine Resources (MDMR), and others to enhance the marine mammal and sea turtle rescue, rehabilitation, and cause of death investigations in the Gulf of Mexico.
Through these activities, MSU CVM is one of only two colleges of veterinary medicine in the US able to offer marine animal medicine training to ALL its students. In addition, our interns and residents across multiple disciplines have the opportunity to increase their experience with marine animals. MSU CVM is also unique in supporting a highly qualified team to provide health care and diagnostics for these important species.
While only some students may ultimately dedicate their careers to marine animal medicine, they all gain an appreciation for ocean life and are better equipped to serve as ambassadors for protecting our oceans and conservation of these amazing creatures.