The Institute for Marine Mammal Studies (IMMS) in Gulfport, MS was founded in 1984 for the purposes of public education, conservation, and research of marine mammals in both the wild and under human care. 
Funding from a grant awarded through the Mississippi Department of Environmental Quality (MDEQ) by the National Fish and Wildlife Federation (NFWF) Gulf Environmental Benefit Fund (GEBF) has provided opportunities to expand collaborative efforts between the MSU College of Veterinary Medicine and IMMS, allowing for increased capacity to treat and care for sick and injured marine mammals and sea turtles.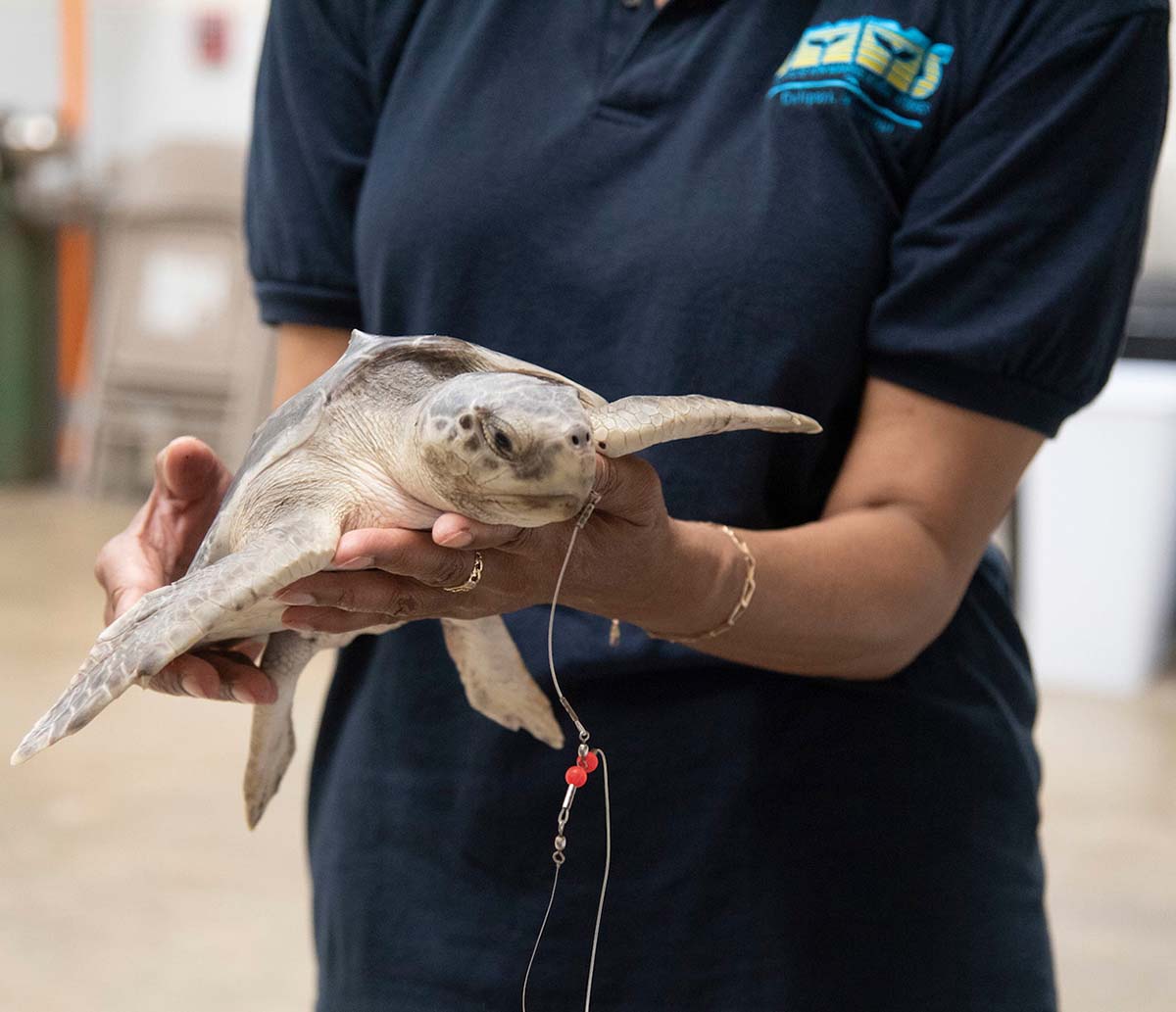 As a result of this collaboration, MSU CVM is one of only two colleges of veterinary medicine in the US able to offer ALL of its students marine animal medicine training. MSU CVM is also unique in supporting a highly qualified team to provide health care and diagnostics for these important species.
In January 2018, MSU CVM hired Dr. Debra Moore as an assistant clinical professor stationed in Gulfport to oversee the veterinary care provided to the animals at IMMS, as well as to mentor CVM students completing externships there. Dr. Moore, who specializes in marine animal medicine and co-founded the Caribbean Center for Marine Studies, has experience with the US Navy Marine Mammal Program in San Diego, the NOAA Sea Turtle Necropsy Training Program in Pascagoula, MS and the Cetacean Stranding and Necropsy Workshop in Puerto Rico and Florida.
Under her guidance, MSU CVM students gain experience working with Atlantic bottle-nosed dolphins, Kemp's ridley sea turtles and California sea lions and are exposed to a variety of other such marine animals. Our students are able to participate in ultrasound, endoscopy and surgery on these animals during their time at IMMS.
While only some students will ultimately dedicate their careers to marine animal medicine, they all gain an appreciation for ocean life and are better equipped to serve as ambassadors for protecting our oceans and conservation of these amazing creatures.
IMMS Earns American Humane Certified Seal