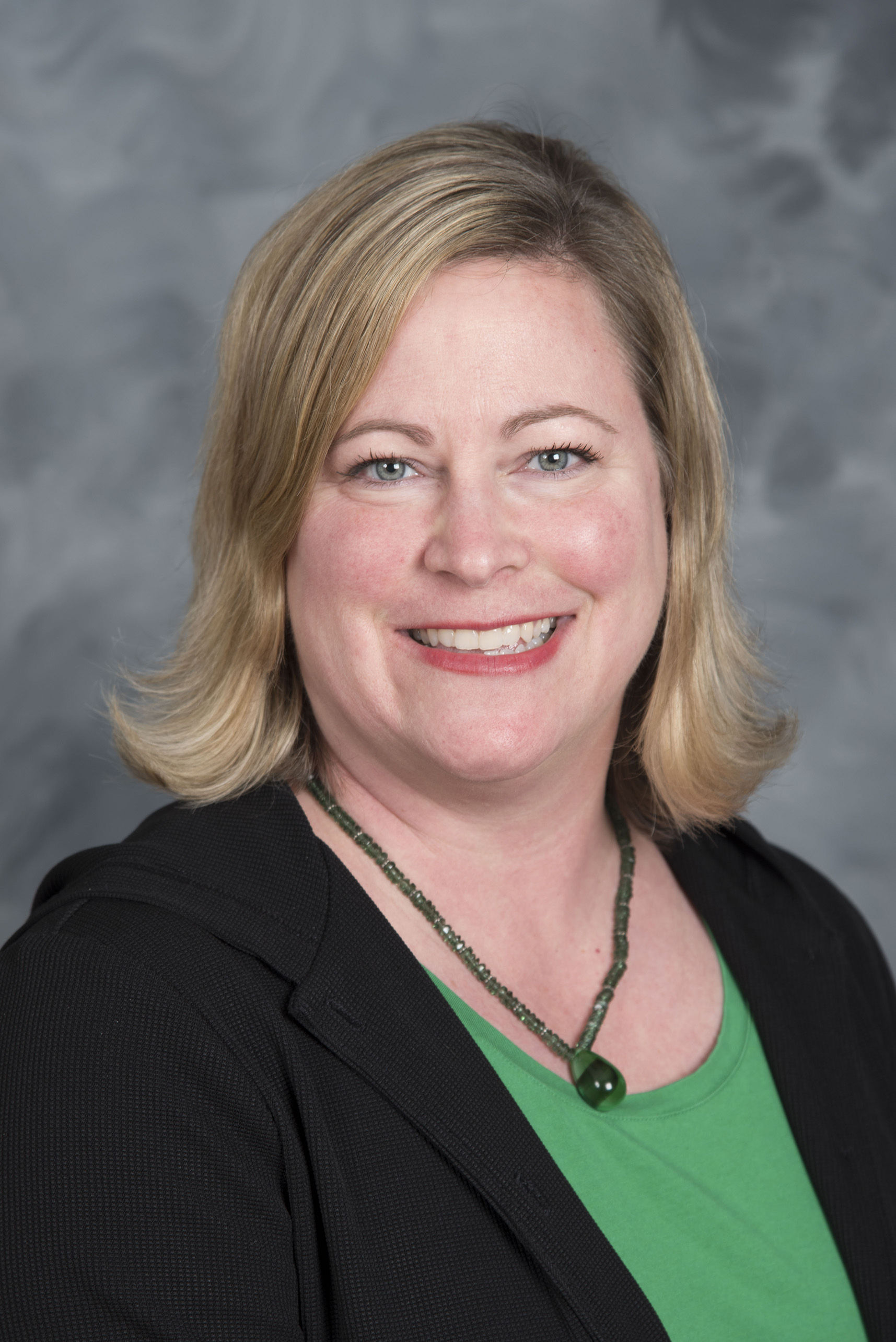 Overview
Summary:
Dr. Kaplan received her BS in Environmental Toxicology from UC Davis and PhD in Pharmacology and Toxicology from Michigan State. Her research interests are in immunotoxicology.
Education:
Doctor of Philosophy (Ph.D.), Pharmacology and Toxicology, Michigan State University, 2001
Research interests:
The focus of Dr. Kaplan's lab is elucidation of the mechanisms by which drugs and chemicals alter immunity.
Publications
Journal Article
TCDD Inhibition of IgG1 Production in Experimental Autoimmune Encephalomyelitis (EAE) and In Vitro.. Antibodies.
Isolation of Transcriptomic-Quality Total RNA from Mouse Spinal Cords. Current Protocols in Neuroscience.
Effects of Chlorpyrifos on Serine Hydrolase Activities, Lipid Mediators, and Immune Responses in Lungs of Neonatal and Adult Mice. Chem Res Toxicol. Volume 34, Issue 6, Pages 1556-1571.
Immunomodulation by cannabinoids: Current uses, mechanisms, and identification of data gaps to be addressed for additional therapeutic application. Adv Pharmacol. Volume 91, Pages 1-59.
TCDD attenuates EAE through induction of FasL on B cells and inhibition of IgG production.. Toxicology. Volume 448, Page 152646. 2021
The CB 1 Receptor Differentially Regulates IFN-γ Production In Vitro and in Experimental Autoimmune Encephalomyelitis. Cannabis Cannabinoid Res. Volume 6, Issue 4, Pages 300-314.
Electronic-Cigarette Vehicles and Flavoring Affect Lung Function and Immune Responses in a Murine Model.. International journal of molecular sciences. Volume 21, Issue 17. 2020
CBD Suppression of EAE Is Correlated with Early Inhibition of Splenic IFN-γ + CD8+ T Cells and Modest Inhibition of Neuroinflammation.. Journal of neuroimmune pharmacology : the official journal of the Society on NeuroImmune Pharmacology. 2020
Immune Responses Regulated by Cannabidiol.. Cannabis and cannabinoid research. Volume 5, Issue 1, Pages 12-31. 2020
Persistent organic pollutants (POPs) increase rage signaling to promote downstream cardiovascular remodeling.. Environmental toxicology. Volume 34, Issue 10, Pages 1149-1159. 2019
Neuroinflammation and B-Cell Phenotypes in Cervical and Lumbosacral Regions of the Spinal Cord in Experimental Autoimmune Encephalomyelitis in the Absence of Pertussis Toxin.. Neuroimmunomodulation. Volume 26, Issue 4, Pages 198-207. 2019
Characterization of Endocannabinoid-Metabolizing Enzymes in Human Peripheral Blood Mononuclear Cells under Inflammatory Conditions.. Molecules (Basel, Switzerland). Volume 23, Issue 12. 2018
CLARITY-BPA: Effects of chronic Bisphenol A exposure on the immune system: Part 1 - Quantification of the relative number and proportion of leukocyte populations in the spleen and thymus.. Toxicology. Volume 396-397, Pages 46-53. 2018
CLARITY-BPA: Effects of chronic bisphenol A exposure on the immune system: Part 2 - Characterization of lymphoproliferative and immune effector responses by splenic leukocytes.. Toxicology. Volume 396-397, Pages 54-67. 2018
Evaluation of Marijuana Compounds on Neuroimmune Endpoints in Experimental Autoimmune Encephalomyelitis.. Current protocols in toxicology. Volume 75, Pages 11.25.1-11.25.22. 2018
Induction of Immunosuppressive CD8+CD25+FOXP3+ Regulatory T Cells by Suboptimal Stimulation with Staphylococcal Enterotoxin C1.. Journal of immunology (Baltimore, Md. : 1950). Volume 200, Issue 2, Pages 669-680. 2018
Effect of repeated juvenile exposure to Δ9‑tetrahydrocannabinol on anxiety-related behavior and social interactions in adolescent rats.. Neurotoxicology and teratology. Volume 69, Pages 11-20. 2018
Exposure to an environmentally relevant mixture of organochlorine compounds and polychlorinated biphenyls Promotes hepatic steatosis in male Ob/Ob mice.. Environmental toxicology. Volume 32, Issue 4, Pages 1399-1411. 2017
Cannabidiol (CBD) induces functional Tregs in response to low-level T cell activation.. Cellular immunology. Volume 312, Pages 25-34. 2017
Reduced Noradrenergic Signaling in the Spleen Capsule in the Absence of CB1 and CB2 Cannabinoid Receptors.. Journal of neuroimmune pharmacology : the official journal of the Society on NeuroImmune Pharmacology. Volume 11, Issue 4, Pages 669-679. 2016
Immunological characterization of the aryl hydrocarbon receptor (AHR) knockout rat in the presence and absence of 2,3,7,8-tetrachlorodibenzo-p-dioxin (TCDD).. Toxicology. Volume 368-369, Pages 172-182. 2016
Immunomodulation By Subchronic Low Dose 2,3,7,8-Tetrachlorodibenzo-p-Dioxin in Experimental Autoimmune Encephalomyelitis in the Absence of Pertussis Toxin.. Toxicological sciences : an official journal of the Society of Toxicology. Volume 151, Issue 1, Pages 35-43. 2016
Lipopolysaccharide suppresses carboxylesterase 2g activity and 2-arachidonoylglycerol hydrolysis: A possible mechanism to regulate inflammation.. Prostaglandins & other lipid mediators. Volume 121, Issue Pt B, Pages 199-206. 2015
Contributions of nonhematopoietic cells and mediators to immune responses: implications for immunotoxicology.. Toxicological sciences : an official journal of the Society of Toxicology. Volume 145, Issue 2, Pages 214-32. 2015
Modulation of HIVGP120 Antigen-Specific Immune Responses In Vivo by Δ9-Tetrahydrocannabinol.. Journal of neuroimmune pharmacology : the official journal of the Society on NeuroImmune Pharmacology. Volume 10, Issue 2, Pages 344-55. 2015
Enhanced humoral immunity in mice lacking CB1 and CB2 receptors (Cnr1-/-/Cnr2-/- mice) is not due to increased splenic noradrenergic neuronal activity.. Journal of neuroimmune pharmacology : the official journal of the Society on NeuroImmune Pharmacology. Volume 9, Issue 4, Pages 544-57. 2014
Induced T cell cytokine production is enhanced by engineered nanoparticles.. Nanotoxicology. Volume 8 Suppl 1, Pages 11-23. 2014
Impaired NFAT and NFκB activation are involved in suppression of CD40 ligand expression by Δ(9)-tetrahydrocannabinol in human CD4(+) T cells.. Toxicology and applied pharmacology. Volume 273, Issue 1, Pages 209-18. 2013
Suppression by Δ(9)-tetrahydrocannabinol of the primary immunoglobulin M response by human peripheral blood B cells is associated with impaired STAT3 activation.. Toxicology. Volume 310, Pages 84-91. 2013
Cannabidiol (CBD) enhances lipopolysaccharide (LPS)-induced pulmonary inflammation in C57BL/6 mice.. Journal of immunotoxicology. Volume 10, Issue 3, Pages 321-8. 2013
Engineered silica nanoparticles act as adjuvants to enhance allergic airway disease in mice.. Particle and fibre toxicology. Volume 10, Page 26. 2013
The role of CB1 in immune modulation by cannabinoids.. Pharmacology & therapeutics. Volume 137, Issue 3, Pages 365-74. 2013
Δ9-tetrahydrocannabinol impairs the inflammatory response to influenza infection: role of antigen-presenting cells and the cannabinoid receptors 1 and 2.. Toxicological sciences : an official journal of the Society of Toxicology. Volume 131, Issue 2, Pages 419-33. 2013
Differential modulation by delta9-tetrahydrocannabinol (∆9)-THC) of CD40 ligand (CD40L) expression in activated mouse splenic CD4+ T cells.. Journal of neuroimmune pharmacology : the official journal of the Society on NeuroImmune Pharmacology. Volume 7, Issue 4, Pages 969-80. 2012
Δ9-tetrahydrocannabinol suppresses cytotoxic T lymphocyte function independent of CB1 and CB 2, disrupting early activation events.. Journal of neuroimmune pharmacology : the official journal of the Society on NeuroImmune Pharmacology. Volume 7, Issue 4, Pages 843-55. 2012
Magnitude of stimulation dictates the cannabinoid-mediated differential T cell response to HIVgp120.. Journal of leukocyte biology. Volume 92, Issue 5, Pages 1093-102. 2012
15-Deoxy-Δ¹²,¹⁴-prostaglandin J₂-glycerol, a putative metabolite of 2-arachidonyl glycerol and a peroxisome proliferator-activated receptor γ ligand, modulates nuclear factor of activated T cells.. The Journal of pharmacology and experimental therapeutics. Volume 342, Issue 3, Pages 816-26. 2012
Comparison of the D2 receptor regulation and neurotoxicant susceptibility of nigrostriatal dopamine neurons in wild-type and CB1/CB2 receptor knockout mice.. Journal of neuroimmune pharmacology : the official journal of the Society on NeuroImmune Pharmacology. Volume 7, Issue 3, Pages 533-8. 2012
Suppression of humoral immune responses by 2,3,7,8-tetrachlorodibenzo-p-dioxin intercalated in smectite clay.. Environmental toxicology and chemistry. Volume 30, Issue 12, Pages 2748-55. 2011
Deletion of cannabinoid receptors 1 and 2 exacerbates APC function to increase inflammation and cellular immunity during influenza infection.. Journal of leukocyte biology. Volume 90, Issue 5, Pages 983-95. 2011
2,3,7,8-Tetrachlorodibenzo-p-dioxin-mediated disruption of the CD40 ligand-induced activation of primary human B cells.. Toxicology and applied pharmacology. Volume 255, Issue 3, Pages 251-60. 2011
15-Deoxy-delta12,14-prostaglandin J2-glycerol ester, a putative metabolite of 2-arachidonyl glycerol, activates peroxisome proliferator activated receptor gamma.. Molecular pharmacology. Volume 80, Issue 1, Pages 201-9. 2011
TCDD adsorbed on silica as a model for TCDD contaminated soils: Evidence for suppression of humoral immunity in mice.. Toxicology. Volume 282, Issue 3, Pages 82-7. 2011
Induction of the aryl hydrocarbon receptor-responsive genes and modulation of the immunoglobulin M response by 2,3,7,8-tetrachlorodibenzo-p-dioxin in primary human B cells.. Toxicological sciences : an official journal of the Society of Toxicology. Volume 118, Issue 1, Pages 86-97. 2010
The effects of targeted deletion of cannabinoid receptors CB1 and CB2 on intranasal sensitization and challenge with adjuvant-free ovalbumin.. Toxicologic pathology. Volume 38, Issue 3, Pages 382-92. 2010
Establishment of an immunoglobulin m antibody-forming cell response model for characterizing immunotoxicity in primary human B cells.. Toxicological sciences : an official journal of the Society of Toxicology. Volume 112, Issue 2, Pages 363-73. 2009
Suppression of T cell costimulator ICOS by Delta9-tetrahydrocannabinol.. Journal of leukocyte biology. Volume 85, Issue 2, Pages 322-9. 2009
Effects of targeted deletion of cannabinoid receptors CB1 and CB2 on immune competence and sensitivity to immune modulation by Delta9-tetrahydrocannabinol.. Journal of leukocyte biology. Volume 84, Issue 6, Pages 1574-84. 2008
The profile of immune modulation by cannabidiol (CBD) involves deregulation of nuclear factor of activated T cells (NFAT).. Biochemical pharmacology. Volume 76, Issue 6, Pages 726-37. 2008
A COX-2 metabolite of the endogenous cannabinoid, 2-arachidonyl glycerol, mediates suppression of IL-2 secretion in activated Jurkat T cells.. Biochemical pharmacology. Volume 76, Issue 3, Pages 353-61. 2008
Interferon-gamma renders tumors that express low levels of Her-2/neu sensitive to cytotoxic T cells.. Cancer immunology, immunotherapy : CII. Volume 55, Issue 6, Pages 653-62. 2006
A new murine tumor model for studying HLA-A2-restricted anti-tumor immunity.. Cancer letters. Volume 224, Issue 1, Pages 153-66. 2005
2-Arachidonoyl-glycerol suppresses interferon-gamma production in phorbol ester/ionomycin-activated mouse splenocytes independent of CB1 or CB2.. Journal of leukocyte biology. Volume 77, Issue 6, Pages 966-74. 2005
Inhibition of leukocyte function and interleukin-2 gene expression by 2-methylarachidonyl-(2'-fluoroethyl)amide, a stable congener of the endogenous cannabinoid receptor ligand anandamide.. Toxicology and applied pharmacology. Volume 205, Issue 2, Pages 107-15. 2005
Cannabinoids inhibit the activation of ERK MAPK in PMA/Io-stimulated mouse splenocytes.. International immunopharmacology. Volume 3, Issue 10-11, Pages 1503-10. 2003
Evidence for cannabinoid receptor-dependent and -independent mechanisms of action in leukocytes.. The Journal of pharmacology and experimental therapeutics. Volume 306, Issue 3, Pages 1077-85. 2003
Redirecting T lymphocyte specificity using T cell receptor genes.. International reviews of immunology. Volume 22, Issue 3-4, Pages 229-53. 2003
Modulation of CREB and NF-kappaB signal transduction by cannabinol in activated thymocytes.. Cellular signalling. Volume 13, Issue 4, Pages 241-50. 2001
AP-1 activity is negatively regulated by cannabinol through inhibition of its protein components, c-fos and c-jun.. Journal of leukocyte biology. Volume 67, Issue 2, Pages 259-66. 2000
comment, editorial
Endocannabinoid engagement of CB2 regulates RSV-induced immunity.. Virulence. Volume 9, Issue 1, Pages 494-495. 2018
Presentations
Oral Presentation
"Research Opportunities at MSU-CVM." MSU Pre-Vet Club Meeting, MSU, Starkville. 2021
"Inhibition of Peripheral Immune Function and Neuroinflammation by CBD in EAE. ." Center for Research on Ingredient Safety at Michigan State University 2020 Science Symposium, Center for Research on Ingredient Safety at Michigan State University , East Lansing MI (virtual). 2020
"A Reanalysis: CBD-Treated Human Neuroblastoma Cells Reveal Potential Mediators in Understanding the Anti-Inflammatory and Neuroprotective Mechanisms.." CVM Research Day, College of Veterinary Medicine, Mississippi State University, College of Veterinary Medicine. 2020
Areas of Expertise
Cannabinoids
Toxicology
Immunotoxicology