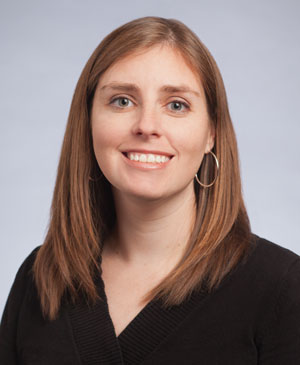 Congratulations are in order for MSU CVM alumnae Dr. Bonnie Boudreaux, who was recently named the associate dean of academic and student affairs at Louisiana State University School of Veterinary Medicine. In this role, she will be responsible for overseeing curriculum, orientation, class scheduling, conflict resolution, counseling, and wellness for LSU SVM.
Dr. Boudreaux received her BS in 2002 and DVM in 2005 from Mississippi State University, and her MS in 2009 from Auburn University. She joined the faculty at the LSU SVM in 2009.
According to Dr. Boudreaux, she was drawn to MSU because of the early entry program at the CVM, and once she visited campus, she knew it was the right place for her. During her studies at MSU CVM, most of the curriculum was project-based learning (PBL).
"I loved this style of clinical reasoning and learning. I think learning to be very self-directed and motivated was one of the biggest challenges," she said. "However, I also think it was one of the best assets of the program and promoted life-long learning skills. In fact, I have now coordinated the PBL course at LSU for the last 7 years."
In addition to her work managing curriculum and student affairs, Dr. Boudreaux will also be overseeing student clubs, student clinical rotation scheduling, career advising, and the LSU SVM Ross and St. George's programs – which allow veterinary students in their final year at these schools of veterinary medicine to attend LSU SVM for their final clinical year of study.
Dr. Boudreaux said she looks forward to the opportunity to serve LSU SVM in her new role and offers the following advice to MSU CVM students. "The four years that I spent in veterinary school are some of my most cherished memories. Value the experiences and take advantage of all of the opportunities presented to you," she said. "Veterinary medicine is a wonderful career. The relationships that are built with friends, colleagues, clients, and co-workers are truly one of a kind."
Congratulations, Dr. Boudreaux! Your MSU CVM family is very proud of you!