The support of our donors makes it possible for the MSU College of Veterinary Medicine to continue to meet the needs of our students, faculty and the College's many ongoing programs and services. We are extremely grateful for the generosity of alumni and friends who express their belief in MSU CVM and support of our mission through financial support.
Generous donors such as the three spotlighted below are making a difference at MSU CVM— and in the lives of scores of animals and humans!
---
Marcia P. Lane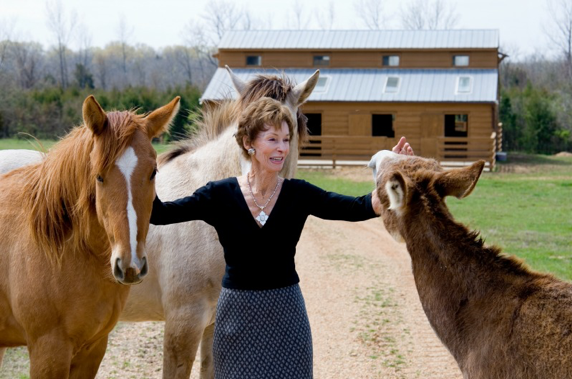 Marcia Lane has a passion for animals, and her dream is to teach those around her about animal welfare. Marcia has an overwhelming desire to educate others and provide care for animals not fortunate enough to have an owner.
In 2006, Marcia established the Marcia P. Lane Endowed Chair in Humane Ethics and Animal Welfare at MSU CVM. Through the chair, the College is able to develop collaborative relationships with animal sheltering organizations throughout Mississippi and the surrounding region. Private funding provided for the purchase of two mobile surgery units that expanded the college's shelter medicine program and increased opportunity for veterinary students to gain surgical skills while meeting the needs of shelters and un-adopted pets.
Through the Marcia P. Lane Endowed Chair in Humane Ethics and Animal Welfare, MSU CVM is finding solutions to the pet overpopulation problem and addressing what can be done to resolve the problem of pet homelessness.
---
Rocky Sullivan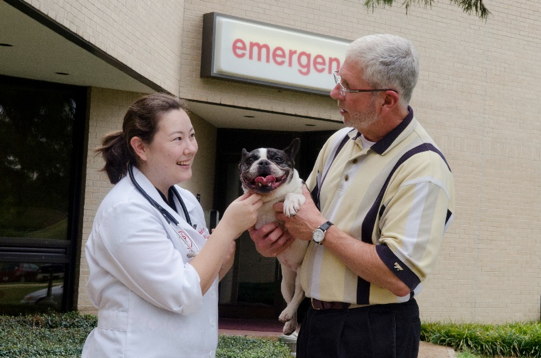 Two of Rocky Sullivan's French bulldogs, Mitzi and Luke, were referred to MSU CVM Animal Health Center to receive specialty care.
Mitzi did well and is thriving after being treated for neurological spinal problems and a nasal resection to open her airways to relieve brachycephalic syndrome. Luke received care but because of previous health issues, he unfortunately passed away.
Pleased with the compassionate care that Mitzi and Luke received, Rocky established the Rocky Sullivan Endowed Fund for Excellence at MSU CVM. Rocky's gift has provided-- and will continue to provide-- state-of-the-art care for many animals cared for at the College. The fund also supports MSU CVM activities and programs, scholarships, faculty projects, equipment purchases, and a variety of other needs.
---
Joe Ann Ward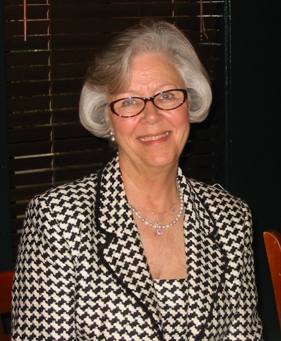 Few people can say they helped build a college of veterinary medicine from the ground up, but Joe Ann Ward did just that! Joe Ann's support of Mississippi State University College of Veterinary Medicine began with her late husband in 1977. Dr. Hugh G. Ward, a Jackson veterinarian, and founder of Briarwood Animal Hospital and Millcreek Animal Clinic, who served as president of the Mississippi Veterinary Medical Association. Dr. Ward traveled the state seeking support for the creation of a veterinary school in Mississippi. As a member of the advisory committee at the College's formation in 1977, Dr. Ward's dream became a reality, and he was one of the first practicing veterinarians to serve as a mentor of MSU CVM students.
After Dr. Ward's unexpected passing in 1998, Joe Ann's compassion for animals and her wish to continue her husband's lifelong work of educating veterinarians in our state and assisting MSU CVM led her to gift $1,250,000 to establish the first endowed chair at the College. Having the Dr. Hugh G. Ward Chair in Small Animal Veterinary Medicine enabled MSU CVM to recruit an internationally recognized scholar and researcher in small animal medicine to mentor veterinary students and to provide excellent care to the companion animals in Mississippi and throughout the world.
Just one year later, Joe Ann furthered her support of MSU CVM, making a $1.5 million gift to fund a critical care unit for small animals in the MSU CVM Animal Health Center. The Joe Ann Ward Critical Care Unit provides a much-needed area for clinicians to examine, diagnose, and treat thousands of pets each year. The unit is also significant because it provides a unique laboratory for students to learn important medical concepts in intensive and critical care delivery, as well as greatly enhances the AHC's ability to treat the beloved pets in their care.
Joe Ann continues to support the veterinary medical program her husband held so dear.
She spends much of her time volunteering with various community efforts in Jackson and at MSU. She is a former member of the MSU Foundation Board of Directors and the CVM Dean's Development Council