The mission of the MSU CVM Department of Pathobiology and Population Medicine (PPM) is to develop the resources to meet the needs of professionals engaged in farm animal production, their advisors, veterinarians and regulators who protect the industries. 
The Department is diverse in function, specialty and geographic location, but the foundational role is diagnostic and clinical service. Our faculty provide diagnostic and animal health assistance for the state's poultry, livestock and companion animals through their work in the Mississippi Veterinary Research Diagnostic Laboratory (MVRDL) System with a location on our main campus in the Wise Center serving the College and its Animal Health Center and the main location in Pearl, MS.
PPM faculty also staff the catfish diagnostic laboratory, located at the Thad Cochran Warmwater Aquaculture Center in Stoneville, MS, and support the state's catfish industry with diagnostic service, on-farm consultation and catfish disease research.
Mississippi food animal industries receive assistance with animal health problems through our intensive in-hospital patient care, as well as on-farm, real world animal care. We have faculty who specialize in reproductive problems in animals, and they make extensive use of the Morgan Freeman Equine Reproduction Research Unit to improve knowledge of equine reproductive disorders.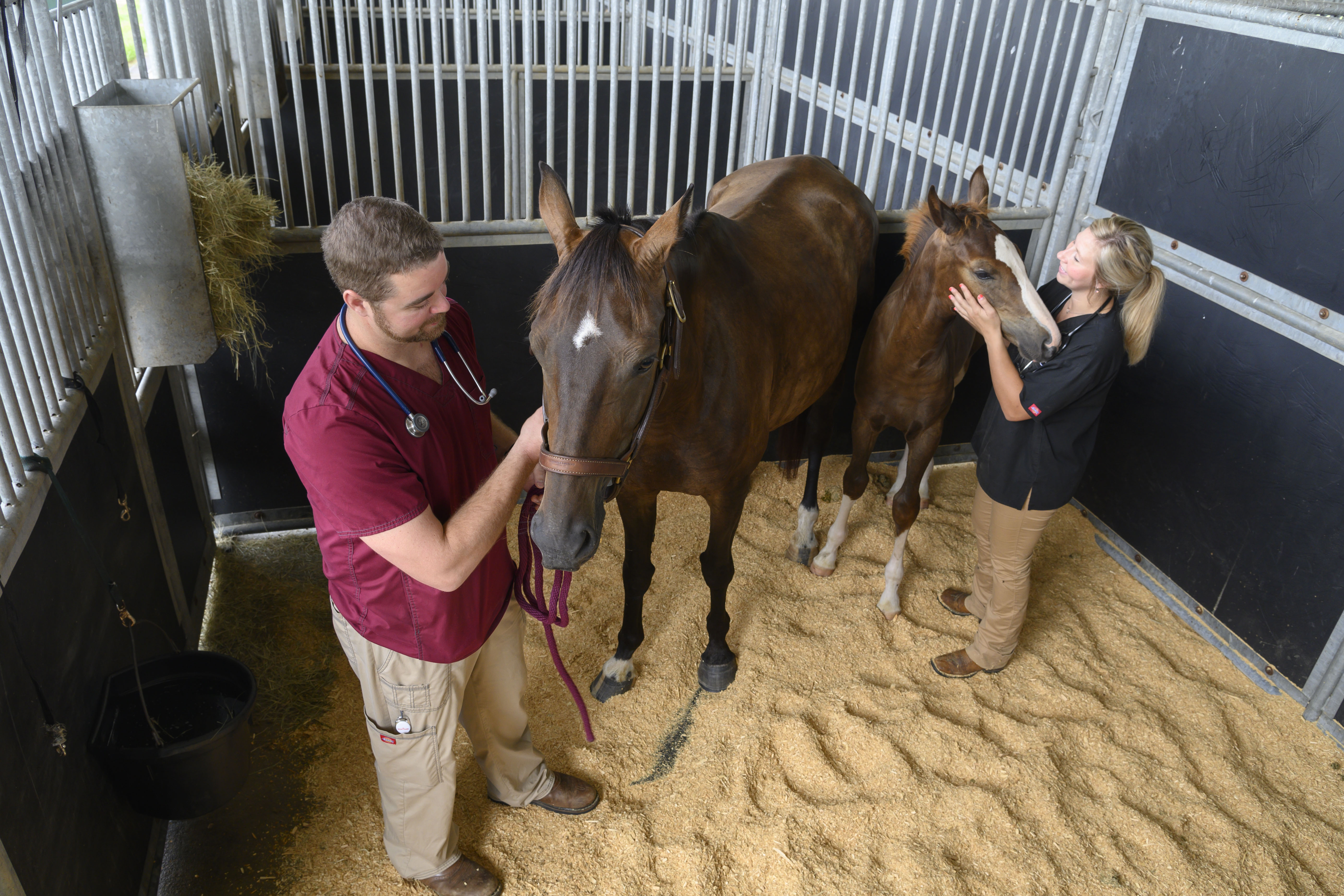 In addition, faculty specializing in public health and epidemiology (the study of disease in large populations) assist our producers in managing herd problems. We use our service activities to involve veterinary and graduate students in case and herd management. Real world problems become our research projects, creating a unique educational environment that builds knowledge, cultivates clinical skills and fosters a spirit of life-long learning.
Meet Our Pathobiology and Population Medicine Faculty
Population Medicine Residency Program
CONTACT INFORMATION & FACULTY
Bill Epperson, DVM, MS, ACVPM (Epidemiology)
Professor and Head,  Department of Pathobiology and Population Medicine
Phone: 662-325-1300

Fax: 662-325-4548
epperson@cvm.msstate.edu
Mrs. Paige White
Administrative Assistant
Phone: 662-325-7116
Fax: 662-325-4548
lpj51@msstate.edu
Diagnostic Laboratory Faculty
Mississippi Veterinary Research and Diagnostic Laboratory (Pearl, MS)
Dalton, Martha Frances
Rose, Heidi
Vice, Carol
Yan, Lifang
Mississippi Poultry Diagnostic Laboratory (Pearl, MS)
Armour,Natalie
Banda, Alajandro
Magee, Danny (Professor Emeritus)
Pulido-Landinez, Martha
              
Thad Cochran Warmwater Aquaculture Center (Stoneville, MS)
Aquatic Research & Diagnostic Laboratory
Gaunt, Patricia (Professor Emeritus)
Griffin, Matt
Khoo, Lester
Pathobiology and Population Medicine Faculty
Epidemiology and Public Health Practice
Bailey, Hart
Epperson, Bill
Hoblet, Kent
Huston, Carla
Jumper, Isaac
Khaitsa, Margaret
Smith, David R.
Wills, Robert
Field Services
Brett, Jim
Christiansen, David
Pesato, Michael
Theriogenology (Animal Reproduction)
King, Heath
Smith, Jack
Sidelinger, Darcie
Walters, Kevin
Medicine
Beam, Jennifer
Grissett, Gretchen
Waldridge, Bryan
White, Julie
Woolums, Amelia
Marine Mammal Medicine
Barrett, Christa
Moore, Debra
Reichley, Stephen
Surgery
Eddy, Alison
Fontenot, Robin
Mochal, Cathleen
O'Shea, Caitlin
Diagnostic Laboratory Services
Baughman, Brittany
Bulla, Camilo
Jack, Skip
McBride, Ann Marie
McNulty, Kaylin
Morgan, Tim
Olivier, Alicia
Stilwell, Justin
Stilwell, Natalie
Williams, Matthew
Williams, Marjorie
Residents
Alexander, Kayla
Brown, Clare
Gonzales, Gabriel
Gunderson, Todd
Hughes, Sam
Neal, Casey
Riley, Dallas
Salinger, Allison
Thompson, Alexis
Urig, Hannah
Adjunct Professors
Dr. Mark Burleson
Dr. Will Dillard
Dr. Victoria Hall
Dr. Sue Ann Hubbard
Dr. Kelli Jones
Dr. Christopher McGee
Dr. Erin Riley
Dr. Moby Solangi
Dr. Phil Stayer
Dr. Florence W. Studstill